Banana pancakes & the children of sticky rice
2015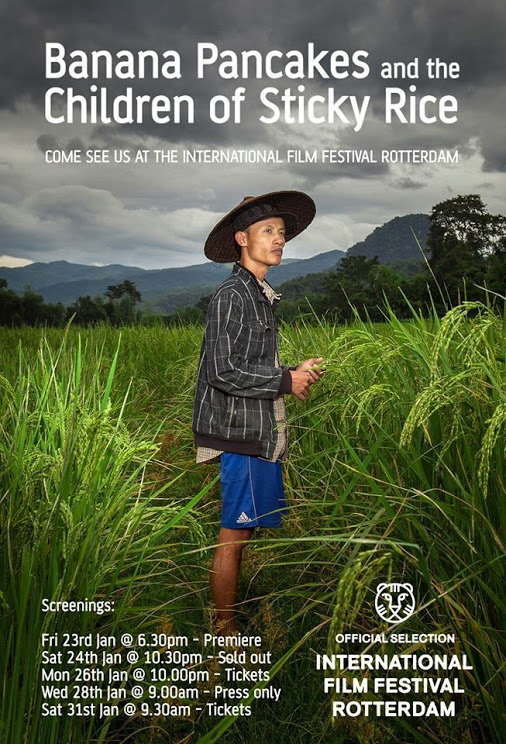 When backpackers come to a small village in rural Laos, their arrival divides the local population and disrupts the relationship between two childhood friends. A complex East-meets-West story, told in a cinematographic language that is as rich as it is confrontational.

While the advent of tourists radically changed the original relations within a village somewhere in the north of Laos, Banana Pancakes and the Children of Sticky Rice is not a film about good against evil. The backpackers are not basically looking to unsettle the place; this is just a side-effect of their arrival. And the villagers do dream of more wealth and luxury. The film doesn't condemn, but does tackle the culture clash in crystal clear images and scenes.
The language in which this happens is beyond cinéma vérité. Daan Veldhuizen constructs situations in such a way that they are more experiences than recordings. The unique element of Banana Pancakes is that this also applies to the central theme of the film. You can feel the unease that emerges when tourists penetrate the village. Undoubtedly with the best of intentions, but so recognisable and embarrassing it gives rise to surrogate shame.
Director: Daan Veldhuizen
Sound design: Jeroen Goeijers
Producer: Viewpoint
Broadcaster: BOS
Genre: Documentary
Awards: Nomination best documentary Dutch Film Festival 2015